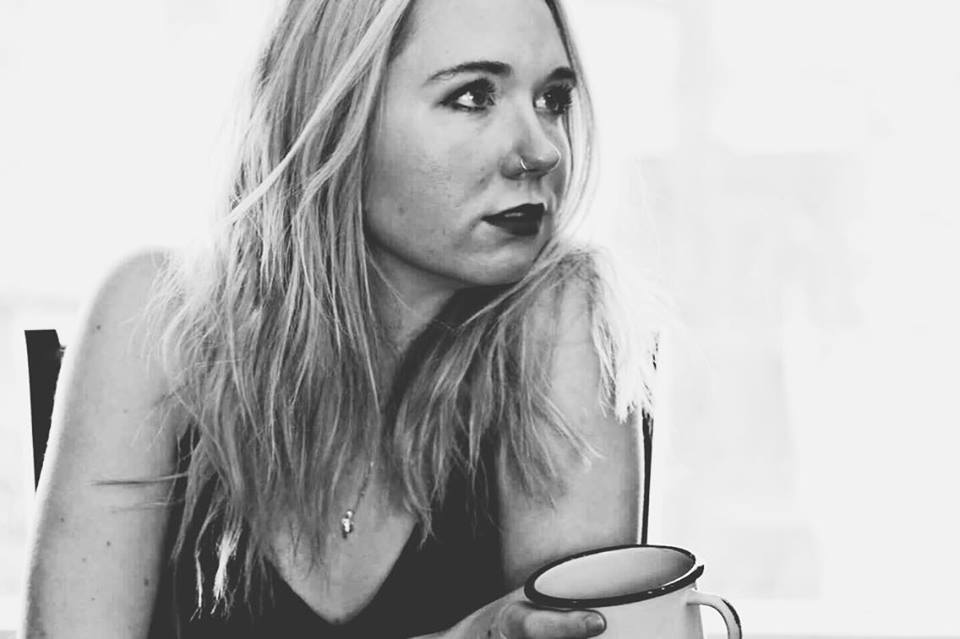 Erin Emily Ann Vance is a completing her Master's in English Literature and creative writing. She teaches high school English, works with kids and teens on the autism spectrum, and works with rare books and archives. Erin Vance is a fiction writer and poet.
Sonia Deleo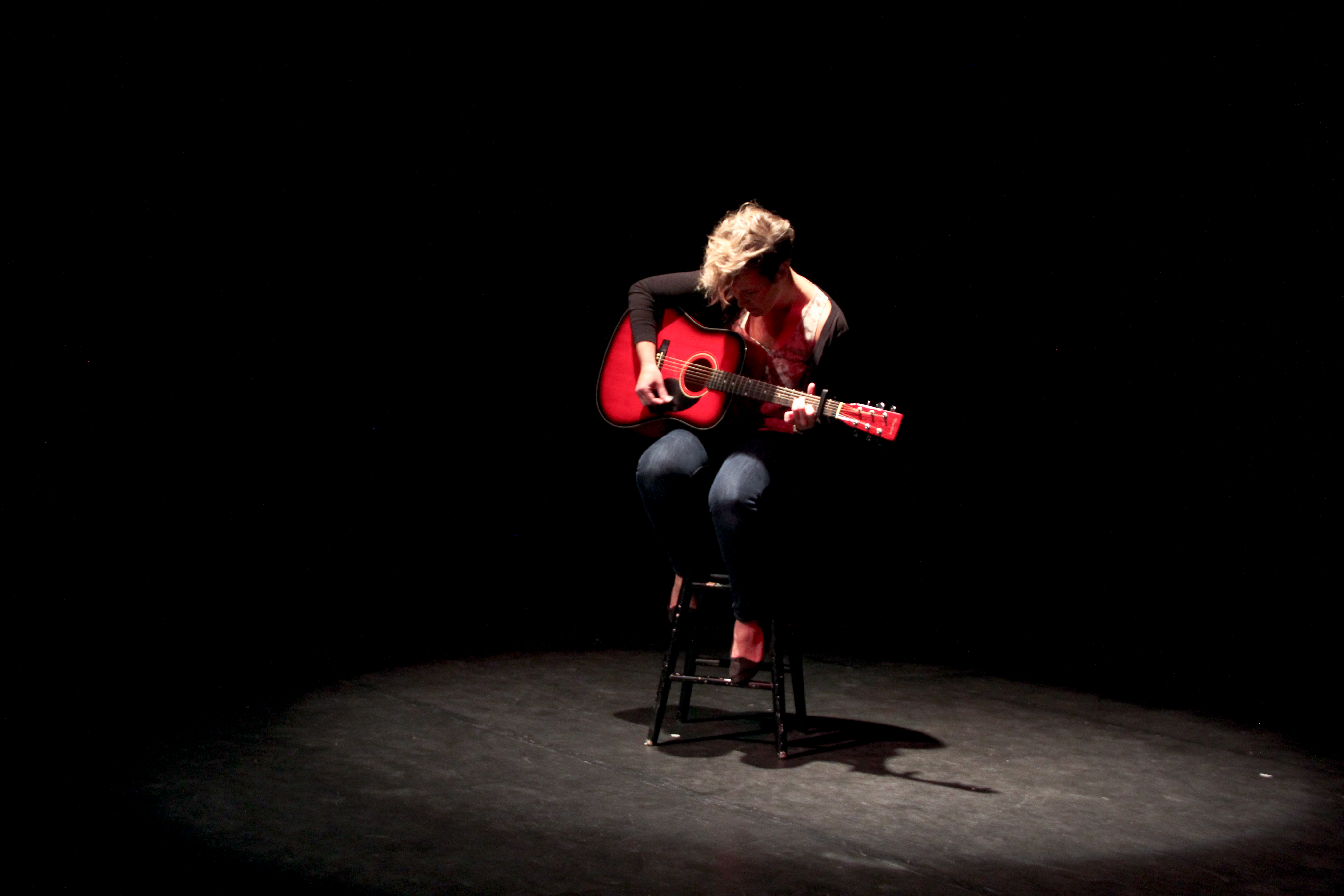 Sonia considers herself a vocalist first. She began singing as a shy 12 yr old and never looked back. Guitar came next and in the last two years, while a part of local duo The Fig & The Flame, she dove deeper into honing her writing skills. Venturing out as a solo singer/songwriter, Sonia has been co-writing with different local musicians, performing on many of Calgary's stages and will release her debut solo EP in 2018. With blues/soul in her bones and a fierce but gentle love in her heart, she gives a passionate and honest performance.

Mel Vee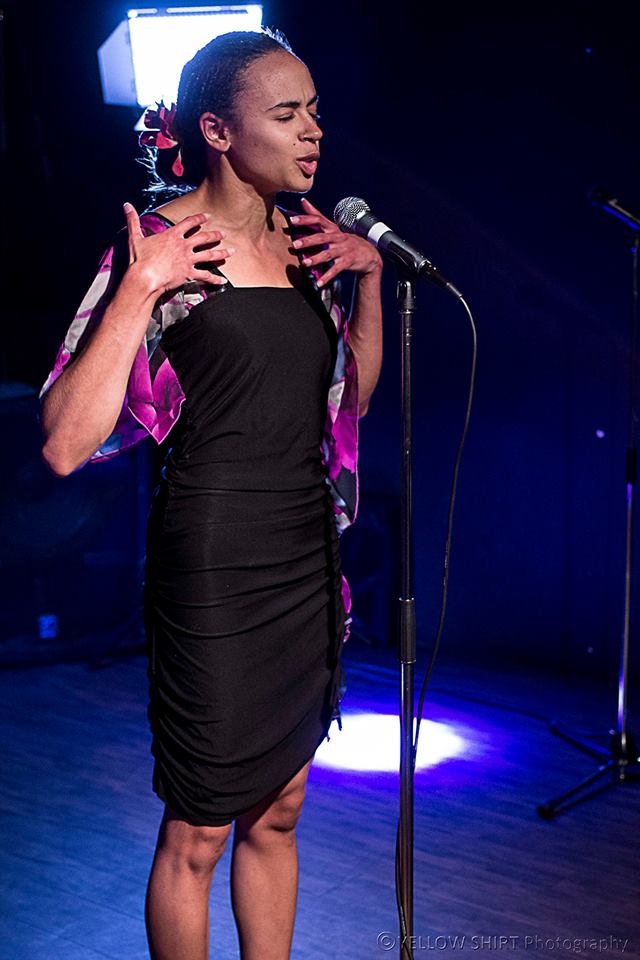 Mel Vee mesmerizes, captivates and incites with her spoken word. She is a passionate advocate for the power of narrative to heal and liberate. Mel Vee knows we are the gift we have been hiding from ourselves and seeks to inspire redemption, thoughtfulness, contemplation and joy through her work. She was a member of Calgary's 2017 slam team, semi-finalists at the Canadian Festival of Spoken Word, co-founding member of the Uproot YYC collective and is currently working on an anti-racist podcast through Community Wise.
Erin Dingle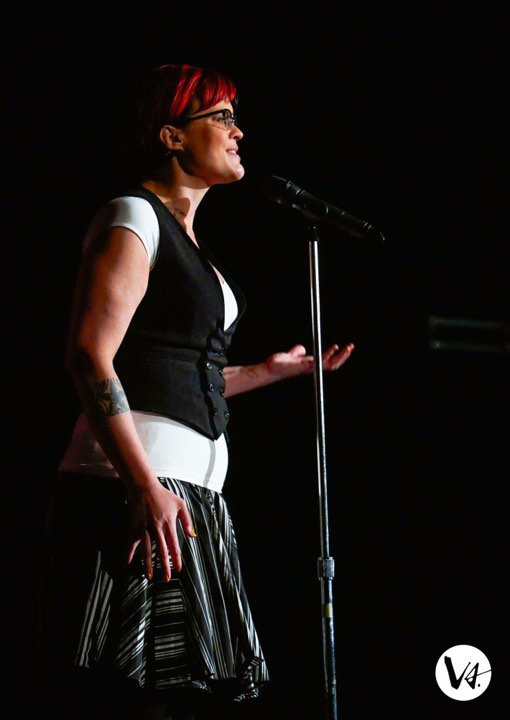 Erin Dingle tells it like it is. Whether it's sad, silly, science or NSFW, she "takes that confused feeling or idea you've never had words for and paints it into poetry you'll understand." Erin is a big energy Performance Poet from Calgary. She came second at CIPS in 2015 and has competed on 5 consecutive Calgary Poetry Slam teams. She has also shared words at poetry festivals across Canada, exploring issues like breast cancer, motherhood, mental and emotional health, and sexuality.