Happy New Year! Cheers to 2018! We've got a show for you in February to celebrate love. It's not just for the romantics so feel free to bring a friend, a date, or come solo.
Love Poem
A night of spoken word and song

Thursday, February 8, 2018
7-9:30 pm
Loft 112, 535 8 Ave. SE
Admission: $10 at the door
Get your fill of love poems served with chocolate - hot and steamy like hot chocolate, sweet like chocolate covered strawberries, dark chocolate bitter, smooth like a truffle...Love of all kinds!

Performers:

Eden Middleton
Brina-Joy Slager
Mel Vee
Erin Vance
Sonia Deleo
Erin Dingle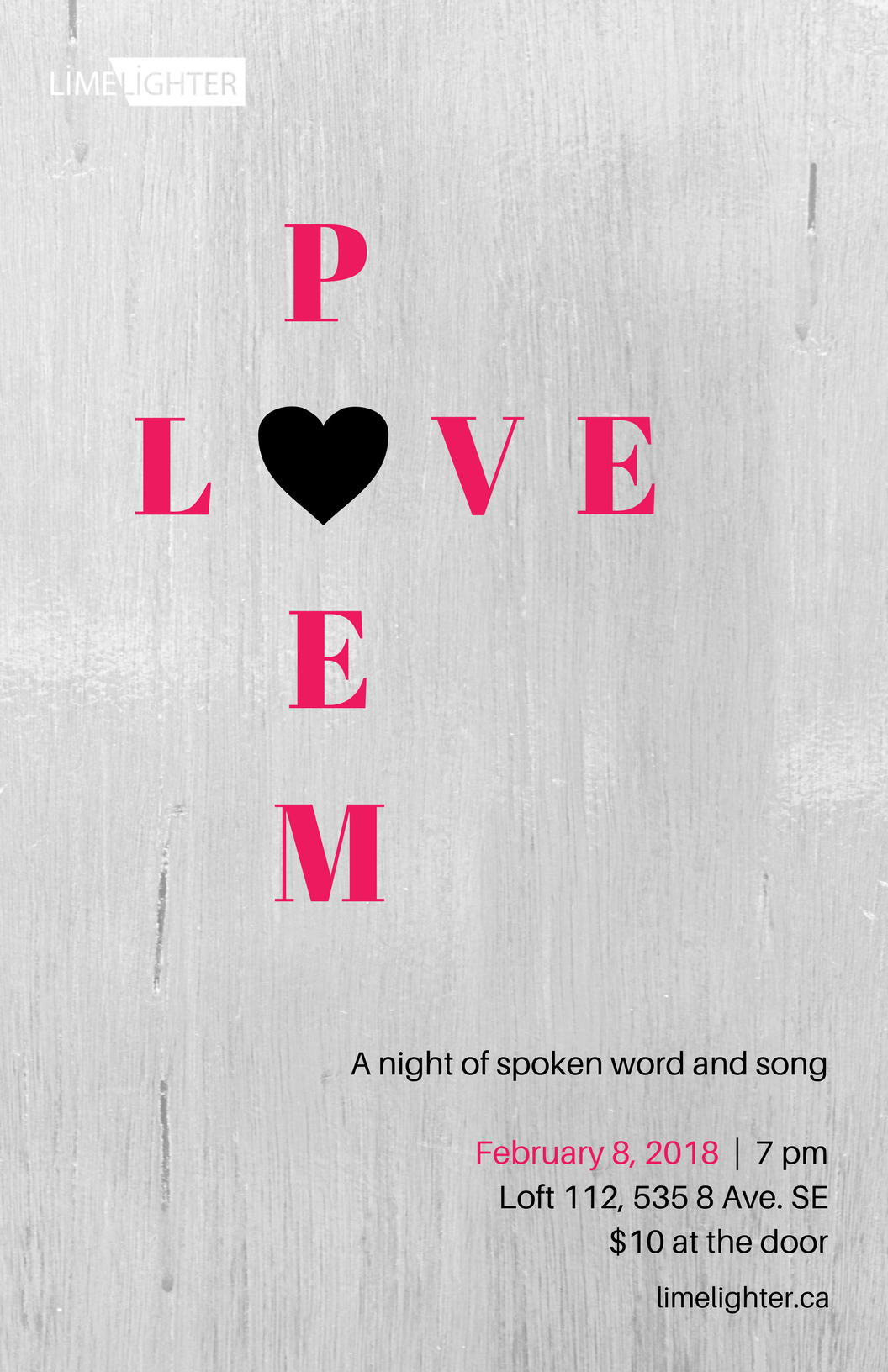 Share the event with friends on facebook here.