Local artists in the spotlight at the Earth Art Show.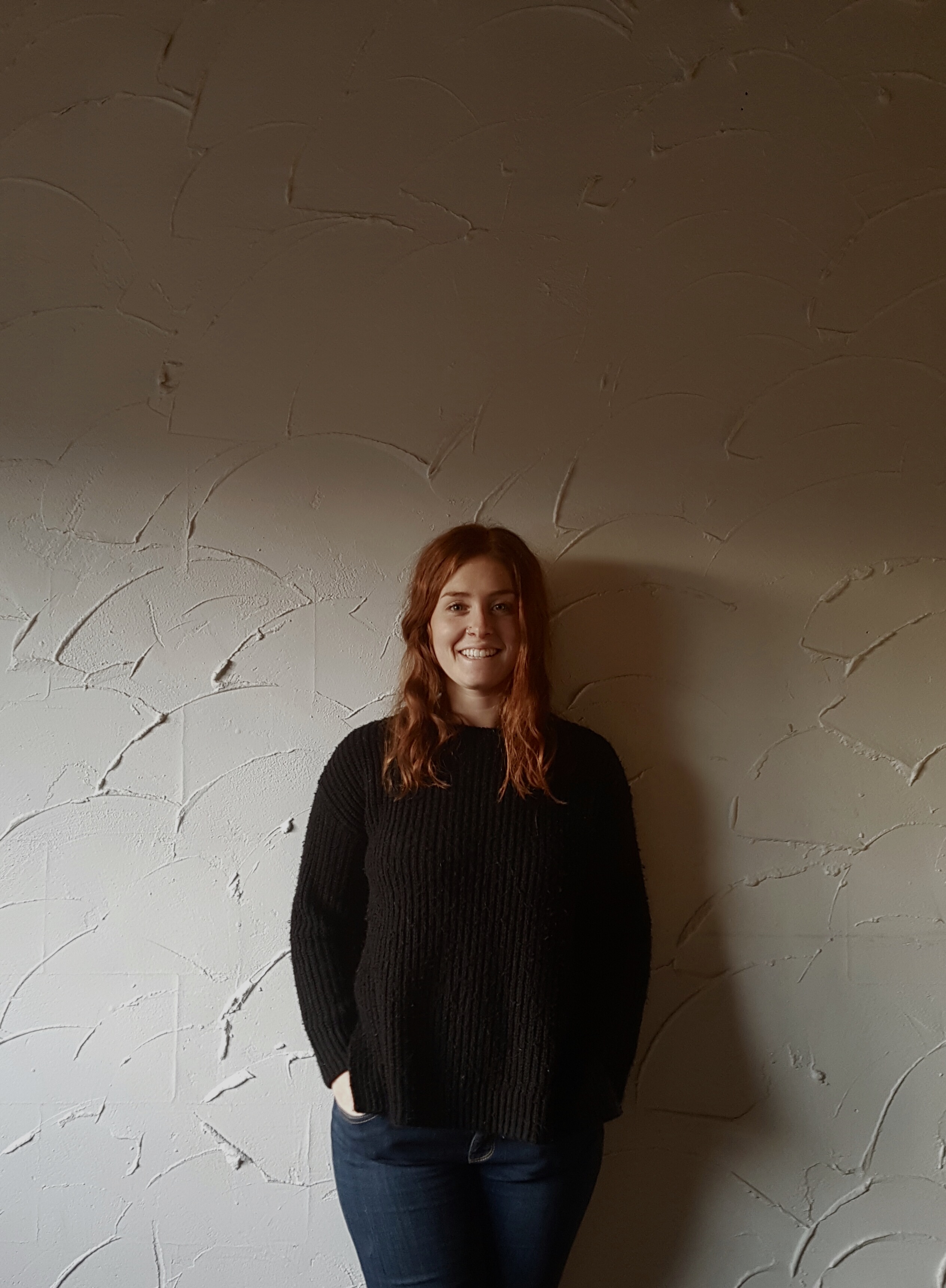 Sarah M. Harrill is a born and raised Calgarian, having left on numerous occasions to travel in places across the world. These inspiring experiences led her to want to pursue an arts degree, where she studied glass, painting and mixed media.
She's interested in philosophical ideas of existentialism and absurdity, and believes that in art, Surrealism communicates these ideas using a comedic approach to the perplexity of human existence.
She is currently working in sculpture, photography, and illustration.
Christina Ridley (Peripheral Images)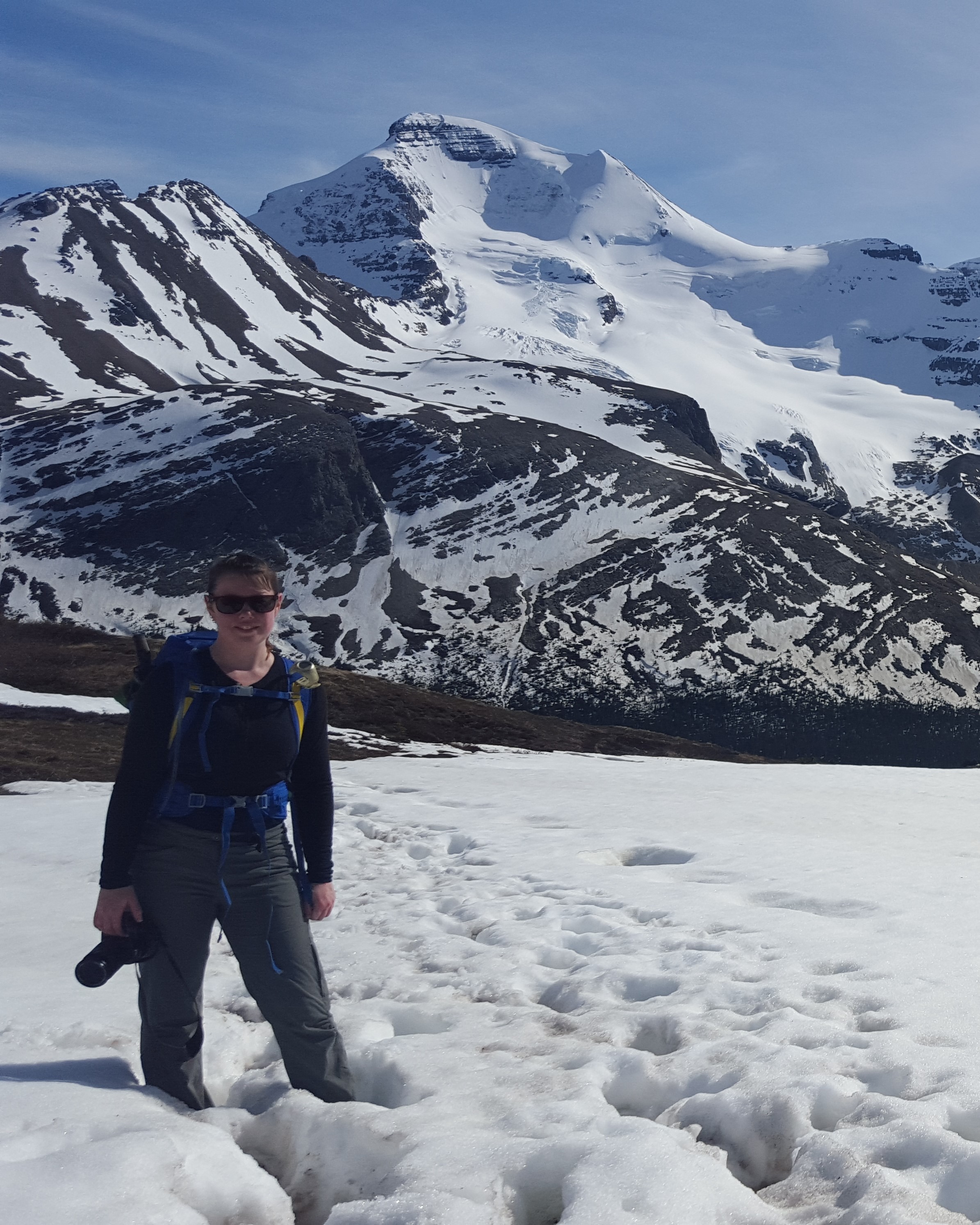 I became interested in photography at a young age (before digital cameras!!) when my dad taught me how to use his old 1970's Fujica SLR. He lugged that camera around Asia and Australia back in the day and now my goal is to show Ol' Fuji the rest of the continents (along with my trusty DSLR). By day I'm a graduate student at the University of Calgary but photography is a great creative outlet when I need a break from the realities of science, which is why I started up Peripheral Images. Latin American landscapes are a favourite subject of mine and will be featured in this upcoming show, along with some beautiful images taken closer to home. I hope you enjoy my photos as much as I enjoy taking them!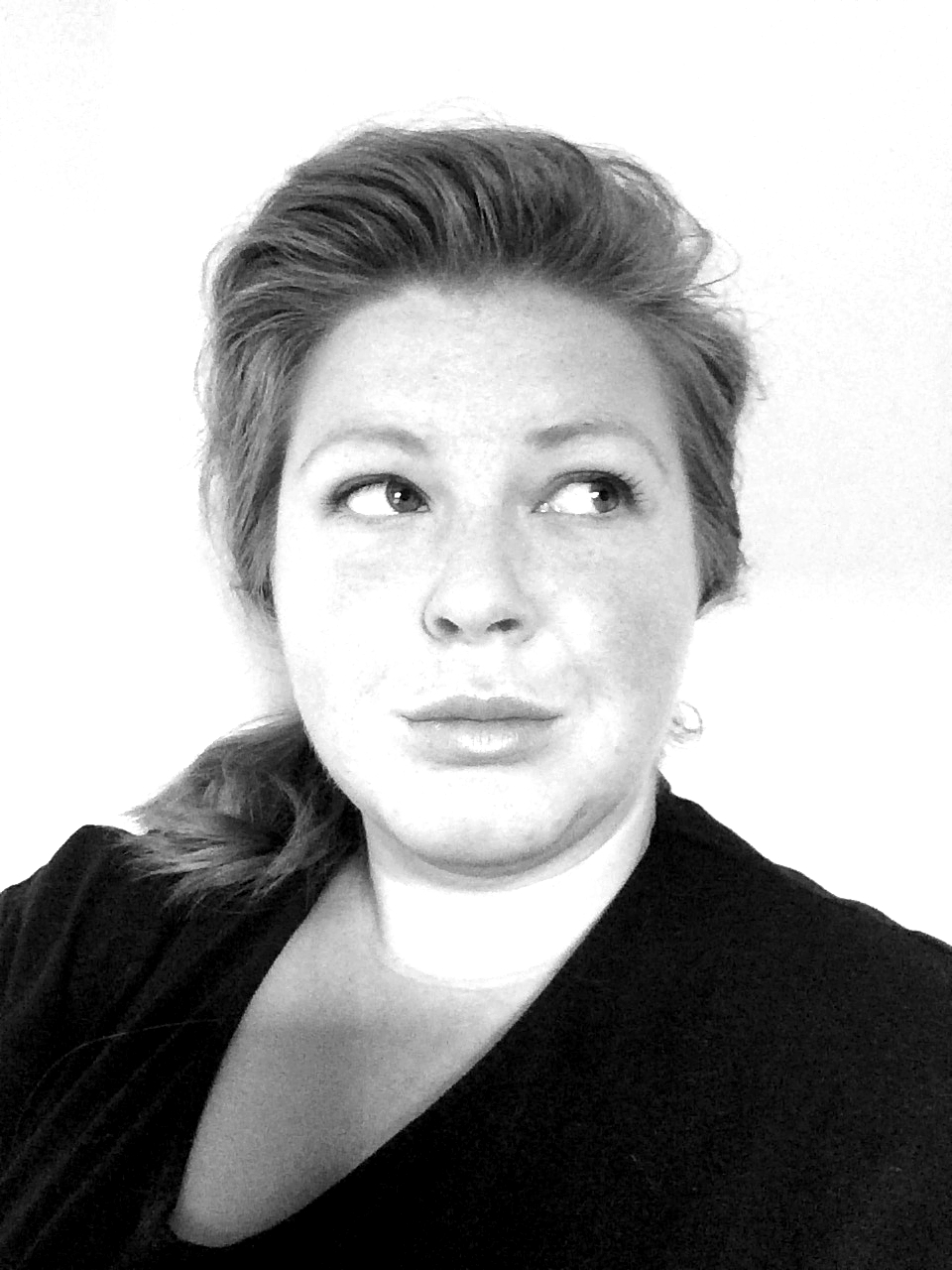 Hello I am Nicole Love,
I admire making creative colorful works of art. Specializing in acrylic, oil pastel, chalk, and charcoal. I am interested in bold colors and repetition of subject matter, abstract representations of landscapes and nature.
I enjoy working on commissioned art and original pieces.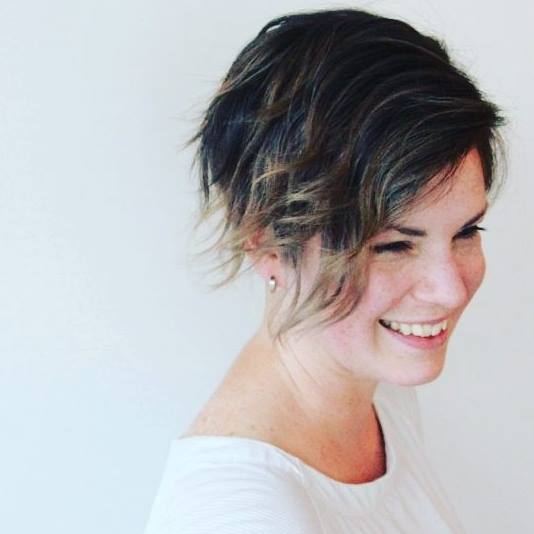 For myself, the greatest inspiration for my art is nature. The vivid colors, textures, and extraordinary way elements of nature blend together creating beauty drive me to attempt to capture it on canvas. I aim for abstract works that allow others to see a glimpse of the natural world within the painting. Hiking, gardening, running outdoors, cross country skiing and biking are all a big part of my life and when I am doing these activities  I cannot help but be amazed by the nature around us and feel inspired to embrace it in my creative process.  Art is my way of connecting with creation and expressing my love and passion for it. I enjoy the fact that everyone sees art in their own way and that is why I strive to create custom pieces for individuals using colors from nature that move them. It is a truly gratifying experience to work with clients, looking at the colors that express emotion to them, that they surround themselves within their homes and what they envision for that one particular spot on their wall. I believe that to become a great artist one must not remain static; therefore I am constantly trying new techniques, colours and materials as I explore and grow in my creative process. I enjoy attempting to reuse and recycle, using frames made from old wood out of my dad's garage, cork board, thrown out canvases, basically anything can be wrapped in canvas or painted over.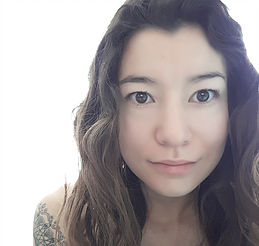 I love making art that activates our sense of touch and sense of being in touch with ourselves. Meditative, mindful, open and loving - these humble works are about introspection, presence and seeing our own truth.

My process is very intuitive based. I love to dig deep, following the trail of my heart and mind until the idea materializes into something I can hold in my hands and share with others. I am very drawn to create work that is not only about looking, but feeling. I love activating a sense of tactility in those that experience my work because it connects us back to ourselves as feeling and physical beings.
Making art is part of my practice of self-love where creating becomes an act of connecting to myself deeply and authentically - noticing, watching and accepting. I hope in some way, my act of making helps people reconnect with their own courage, liveliness and inner truth.
I have a Fine Arts Degree from the Fibre Department at the Alberta College of Art + Design, which nurtured and influenced my creative journey. Since then, my spiritual practice of meditation, mindfulness, conscious self-nourishment, joy and self-awareness have been at the heart of my creative endeavours. Daily, I put my energy towards laughing, making mindful art, exploring nature, enjoying nourishing food, and cradling my fat cat like a baby.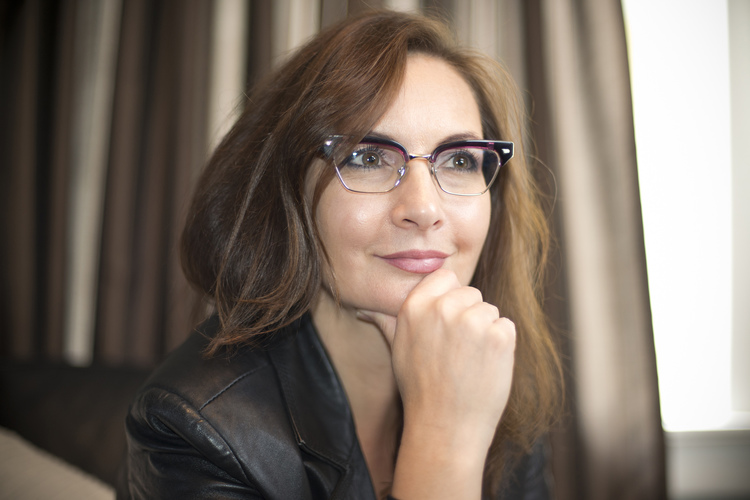 My appreciation of art and my passion for the creative process have been enjoyable constancies throughout my life. Even as a young girl growing up in Winnipeg, Manitoba, I enjoyed expressing my love of color and form on paper and canvas.
As a natural consequence of my devotion to art, I completed my Bachelor of Fine Arts degree at the University of Manitoba in 1987. I also received a diploma in Advertising Art from the Red River Community College in 1991. Thereafter, I moved to Calgary and embarked on a career in graphic design.
While my professional pursuits have flourished, my affinity for fine art has never waned. I have created a portfolio of work that I am now excited to display and show.
For me, the process of creating a work is as important as the finished piece. Painting is a sentient experience and when I immerse myself in a canvas I allow all my senses to express themselves. As such, my paintings have a certain whimsical style that seek to captivate the senses of the viewer.
It is my intention to convey beauty in a multi-sensory fashion. My paintings are acrylic on canvas but employ a variety of mediums in order to create a complete visual, emotional, and tactile experience for the viewer. Whether I'm exploring impressionism or realism, large canvases or small, my foremost consideration is the colorful expression of the beauty I perceive in my subjects.
Cecile Albi is self and gallery-represented and does commission painting.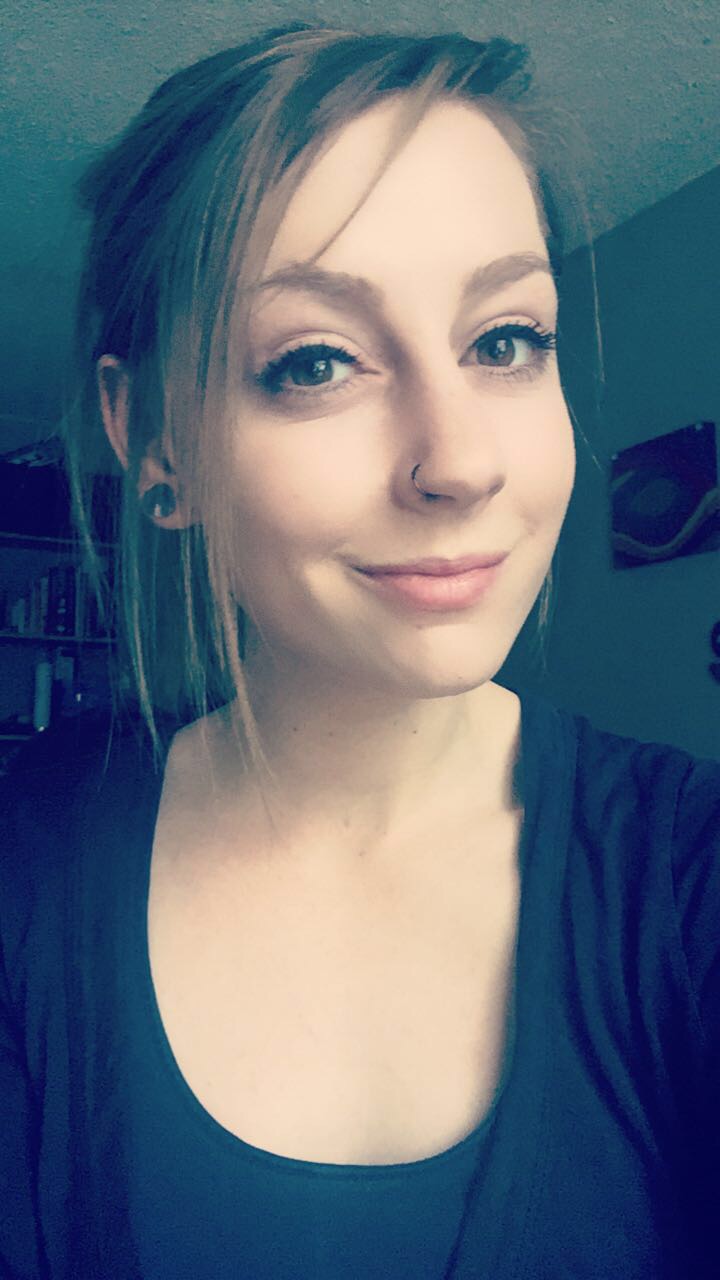 Hello!
My name is Courtney and I am an artist and graphic designer born and raised in Calgary. When it comes to art, I am mostly self taught - I have spent the last 10 years refining my style. I enjoy working with really bright colours and putting a smile on your face! I do everything from one of a kind pieces to commissioned pieces.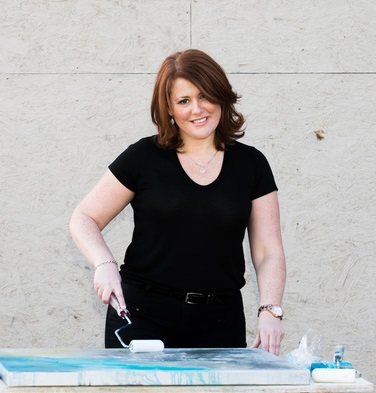 Abstract painting is about what is possible. It evokes emotion in the creator and viewer. I'm influenced by nature - rustic abstract themes like rust, peeling paint and  slate; the moody unpredictable North Atlantic and the rocky shores of home; the unexpected beauty of new places. That inspiration comes in many forms – textures, colours, light.

My work is layered and is constantly changing. Applying a colour can take the piece in a whole new direction. It is about giving  up control to the painting. As I scrape and scratch, layer paint and glaze, the piece develops, changing in a moment like the waves on the rocky shore. Gravity plays a role, tilting the canvas forward and back, allowing the colors to take their own course.

I create spontaneously; allow the painting to lead me; trust my instinct even if I don't know where it is taking me.