Gillian Mitchell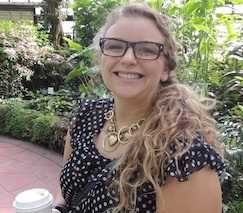 After receiving her Diploma of Fine Arts from Red Deer College in 2009, Gillian transferred to Alberta College of Art + Design where she graduated in 2012 with a Bachelor of Fine Arts, with distinction. Being an artist has inspired her to share knowledge and become a high school art teacher. She received a Bachelor of Education specializing in secondary art in Spring 2014. Currently living in Calgary, she works for the Rocky View School District as a substitute teacher while still finding time to work in her studio at North Mount Pleasant Arts Center.
Jacqueline Anne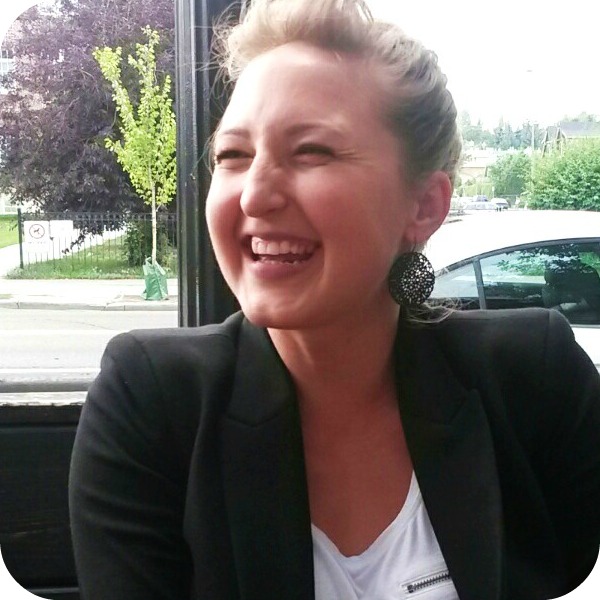 Born and raised in Ontario, I always had a love for the arts, often found singing or sketching my days away. Although I dabbled in arts during the first few years of high school, I never really went on to follow these passions, believing I needed to find a more suitable career. But they followed me for over 10 years.
 I made the move to Alberta in the fall of 2006. After several jobs, and some big life changes, a lost feeling followed me. It was as if I was missing something, incomplete and unhappy. Throughout this time in my life, there would be moments where I'd literally feel the need to paint, would have visions of paintings in my head and even dream of it in my sleep.
 Ignoring those cravings I went on for years jumping into new hobbies, meeting new friends, trying new things, getting healthy and learning to love to cook until finally it all came crashing down. I could no longer ignore the lost feeling, I was forced to focus on these intuitions and find my way back to myself, layer by layer.
 Thus began my journey into abstract acrylic art. The day I put paint to canvas was the first day I actually felt whole again. And just like a canvas I slowly found my way back to myself by adding layers. Sprawled out on the floor, covering as much space and as many canvasses as possible. Paint upon canvas, paste, paper, gloss, water. Reworking the layers, scraping, tearing, more paint, more media. Embracing the imperfections along the way, until finally, like a finished piece of art hung on a wall, I was complete again.
 I endeavour to accomplish with my work, what I do in life, to show the beauty in our imperfection; to allow your mind to drift and wander along the textures and sways and half completed shapes, along the ridges of yellow or swim in the blues, to allow the painting to dance through you until alas, it's all Clear. Vibrant. Inspiring. In all it's layers – good, bad, imperfect – in the end this crazy life is always a piece of art. A beautifully, imperfect masterpiece. A story to be told through layers.
Ethan Backwell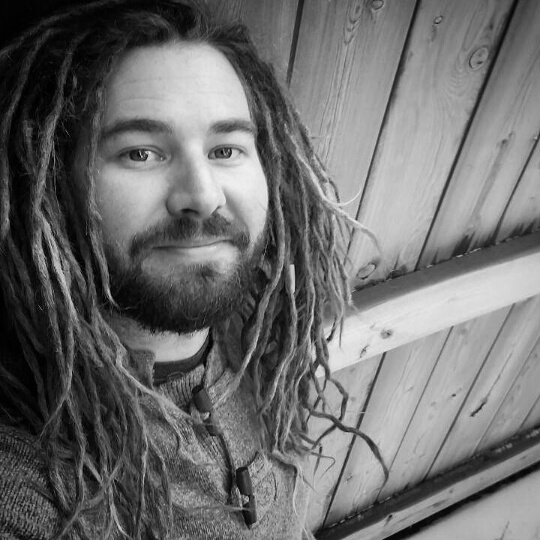 Ethan Backwell, born in 1984, grew up in a sleepy coastal town of Southern Australia. After moving to Canada in 2013, he was quickly inspired by the stark contrast of the climate, surrounding landscapes and wildlife that his new environment had to offer. Ethan works with acrylic paint and ink to create vibrant and abstract images of the North American animals that he has come to adore.

Jo Luke Giles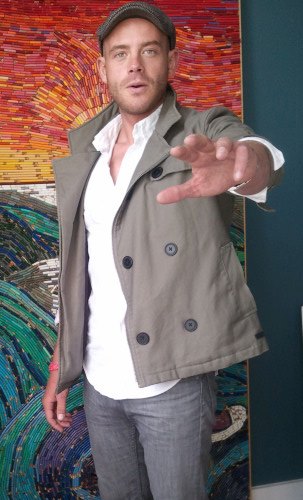 British. 34. Urban designer/ Illustrator by day. 
I prefer to use mediums and techniques that will stretch my skills & imagination. My pieces often have many different meanings. I always try to approach new styles, so there's paint, charcoal, Lego and even cardboard pieces. For some reason they all are very labor intensive... but it's satisfying to me when the final product is close to what I imagined.

Melody Lamoureux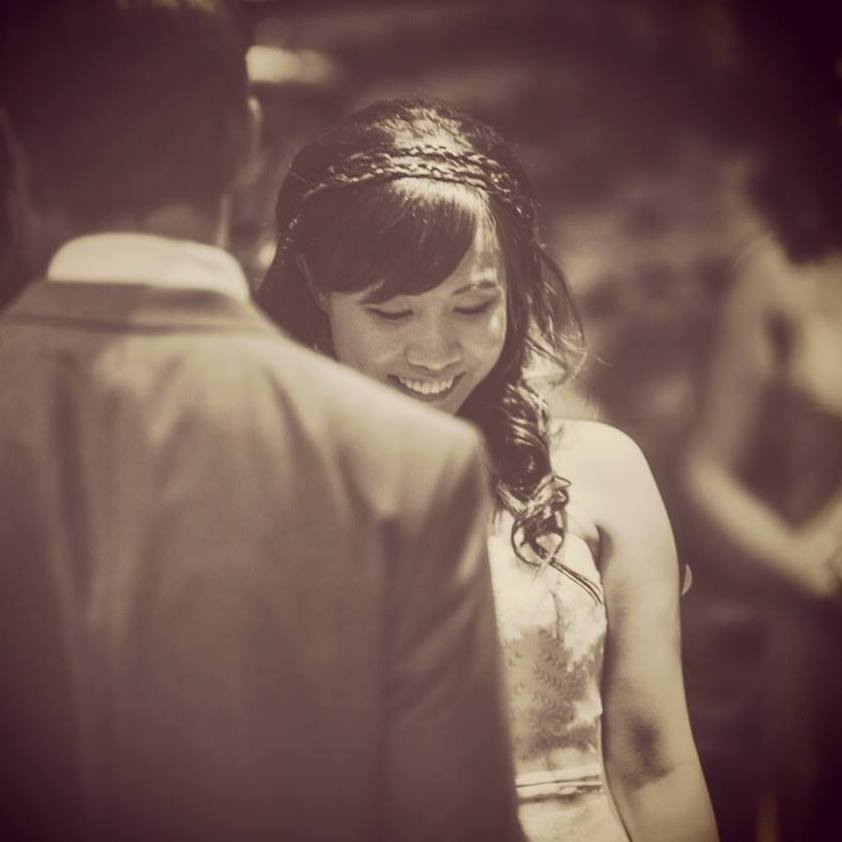 Melody is a visual artist living and working in Calgary, Alberta.  Melody graduated with a Bachelor of Nursing degree  and works as a Registered Nurse in Psychiatry. Through her work in Psychiatry, Melody has met some of the strangest  and most interesting people that inspire drawings and paintings that depicts a colourful and bizarre world. With no formal art training, Melody has been painting for almost a decade. Her art encompasses a wide range of mediums that include painting with acrylic on wood panel and water-colour drawings. A lover of contemporary art and asian culture, many of Melody's work is influenced by artists like Takashi Murakami and his Kaikai KiKi's artists.

Jordan Kanzig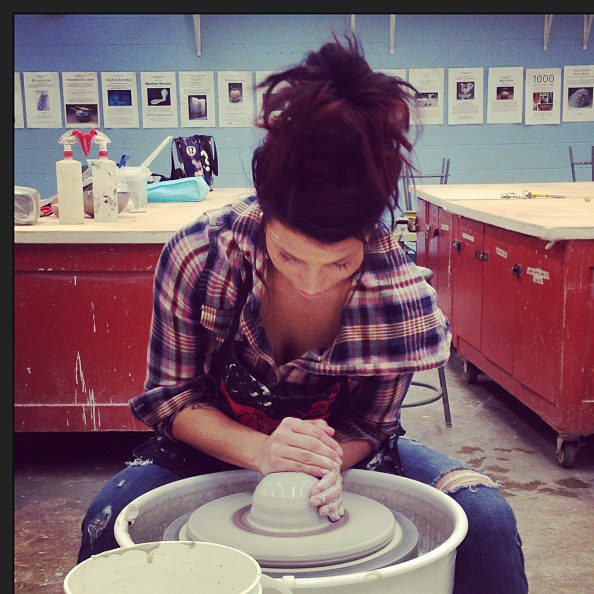 Visual Artist & Lover of Life
Jordan was born and raised in Slave Lake, Alberta. Receiving her BFA from the Alberta College of Art and Design in 2013, she has most recently been creating work within Calgary. Her work mainly involves painting as well as ceramics.
Statement
Life is chaotic and unexpected which makes it beautiful. I use painting as an outlet from the stress of everyday life. The gestural marks are all an extension of self, expressing everything within me, in any particular moment.
Randomness, intuition and the play between the controlled and uncontrolled are of main importance.