We've been dreaming again
And now we have a wish list.
We love what we do, creating and promoting events that spotlight artists.
We enjoy running quality art events at a low cost to participants/attendees and there are a few things that would help us continue to do that as well as allowing us to create even better events.
A few of those things are:
Sound Equipment
Lights
Materials for Art Installations
In saying this, we are not asking for money out of your pocket. We set up a FundScrip account so when you purchase gift cards for gift giving or for your everyday spending you will be supporting LimeLighter in reaching our goal.
Just click on this link: https://www.fundscrip.com/Sign-Up.aspx?IID=7X6UBF
It's easy! You can order your gift cards and have them delivered to your door at no extra cost to you other than shipping (shipping costs only 87 cents). This is on-going but we would like to raise $3000 through FundScrip by May 2015.
Thanks for your participation and support. It is greatly appreciated.
Feel free to email tammy@limelighter.ca if you need help ordering your gift cards.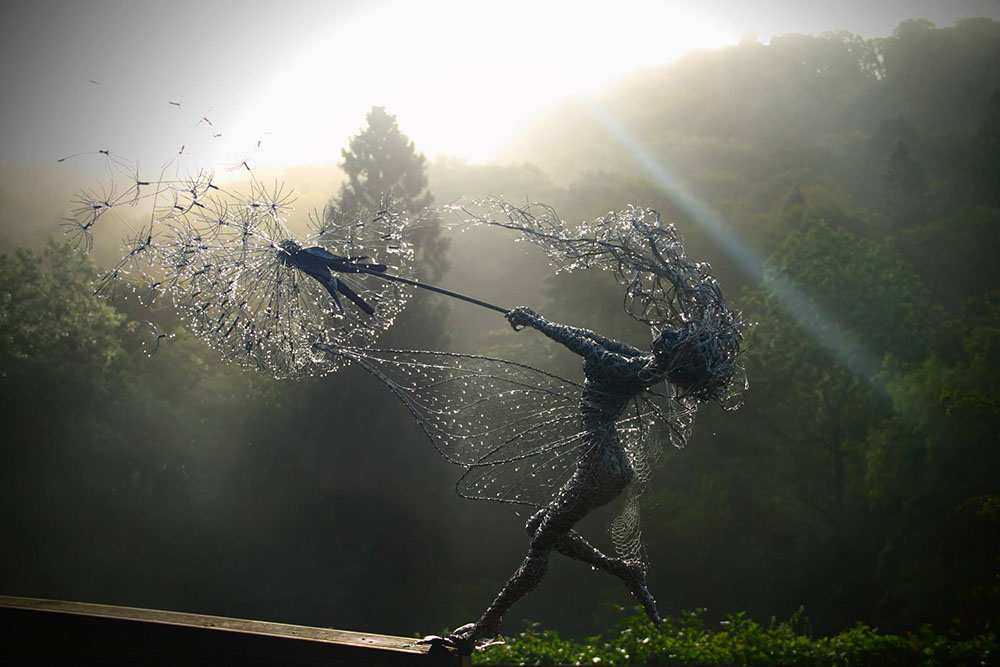 Stainless Steel Wire Fairies by Robin Wight