Most people have no idea what a plinth is. Actually, they know what it is but not what it is called. I didn't know the name of them either until I met Gillian.
I decided we needed to make some. They look much better than tables at a show. This DIY project that I took on ended up to be a team effort (which I am thankful for).
Tory Manywounds had the right tools and we figured out how to build them together and Gillian Mitchell and Lindsay are fast painters.
Check out the photos below and their artist bios. Gillian's ceramics are going to look so good displayed on those plinths.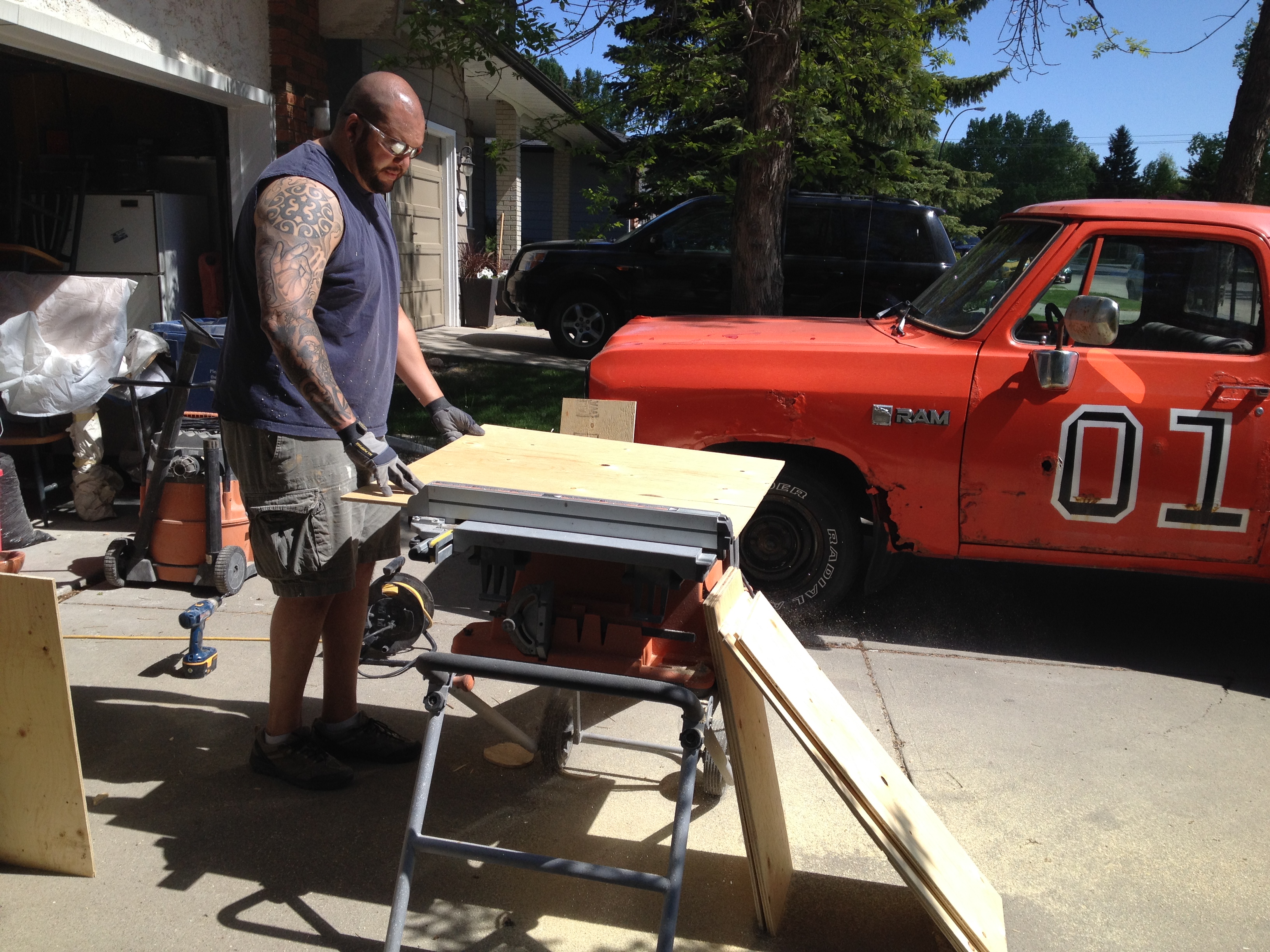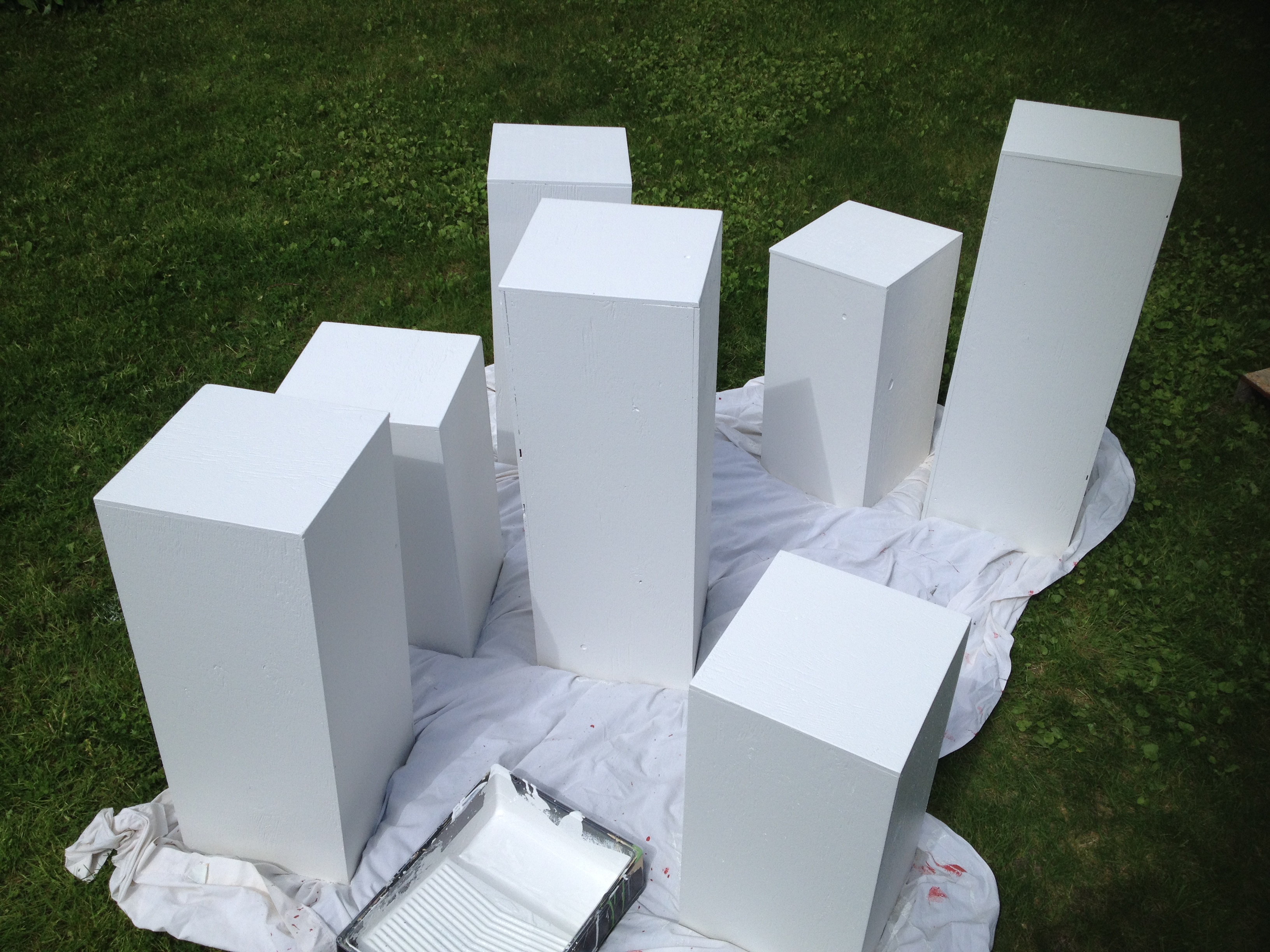 My Art, My Medium..
In 2008 I discovered decorative concrete. My world opened to what the medium could be versus how people saw it. I learned my craft in both Texas and Calgary. Almost everything  thing I create is in concrete, from the garage floor to the walls of your home. 
Art has always taken me back to the light. Being of mixed race, my aboriginal side is rich in culture and distinct in both art and traditions and through my art I hope to capture the essence of my culture as it represents part of who I am. You may see other elements, other symbols, they are all a part of who I am wholly. My art has helped to replace negative memories with positive images, ones of beauty.
I prefer to use strong images and symbols mixed with abstract to convey what I think and feel; and I use a variety of influences when I am creating, especially music.  I hope you like what I have created and feel a little something when you see my work. 
Thanks. Tory Manywounds 
 After receiving her Diploma of Fine Arts from Red Deer College in 2009, Gillian transferred to Alberta College of Art + Design where she graduated in 2012 with a Bachelor of Fine Arts, with distinction. Being an artist has inspired her to share knowledge and become a high school art teacher. She received a Bachelor of Education specializing in secondary art in Spring 2014. Currently living in Calgary, she works for the Rocky View School District as a substitute teacher while still finding time to work in her studio at North Mount Pleasant Arts Center.